Thank You For Your Order!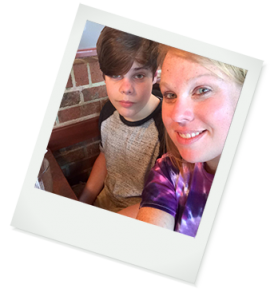 Thank you for ordering the install/setup service for the PLR package you just bought! We can't wait to get you up and going, but it's VERY important that you follow the directions below and fill out the form completely. NOT filling out the form completely with ALL information will void your submission and you'll have to start all over again causing delays in your install/setup being completed.
Once your products are setup you'll receive an email from liztomey.lizlivecom@gmail.com with information on your site(s). If there are any problems you'll get an email from my install guy (James) from that email so make sure you have that email address whitelisted!
Okay let's get you started…
Step 1: Get Your Domain Name
Watch the video below for specific details. You MUST watch this video before continuing.
Once you have your domain name(s) please change your nameservers to the following:
ns1.hostingwithliz.com
ns2.hostingwithliz.com
Step 2: Get A JVZoo Account
Make sure you have your JVZoo.com SELLER login information. If you've purchased through JVZoo.com before you probably only have a customer account. You can get a seller account by clicking here.
IMPORTANT: Please physically login to your JVZoo account and make sure that you have filled out all of your account information. If anything is missing after you login on the front page there will be alerts. We cannot setup your products if there are any alerts on your front page, so please check that before submitting your information!
Step 3: Get An Autoresponder Account
The only two autoresponders that we use for these product installs are Aweber and GetResponse. If you'd like to know my reasoning behind that you can click here. I recommend Aweber over GetResponse for selling your products, but you can use either.
If you do not have one of these you can get a GetResponse account by clicking here or you can get an Aweber account by clicking here. These are VITAL to you making any kind of money online!
Step 4: Fill Out The Setup/Install Form
Fill out the form below COMPLETELY. DO NOT submit without ALL fields filled in.